Molino
Project year: 2021 | Location: Mill Valley, California
A complete redo and addition to an original Sears pre-fabricated home from the early 20th century.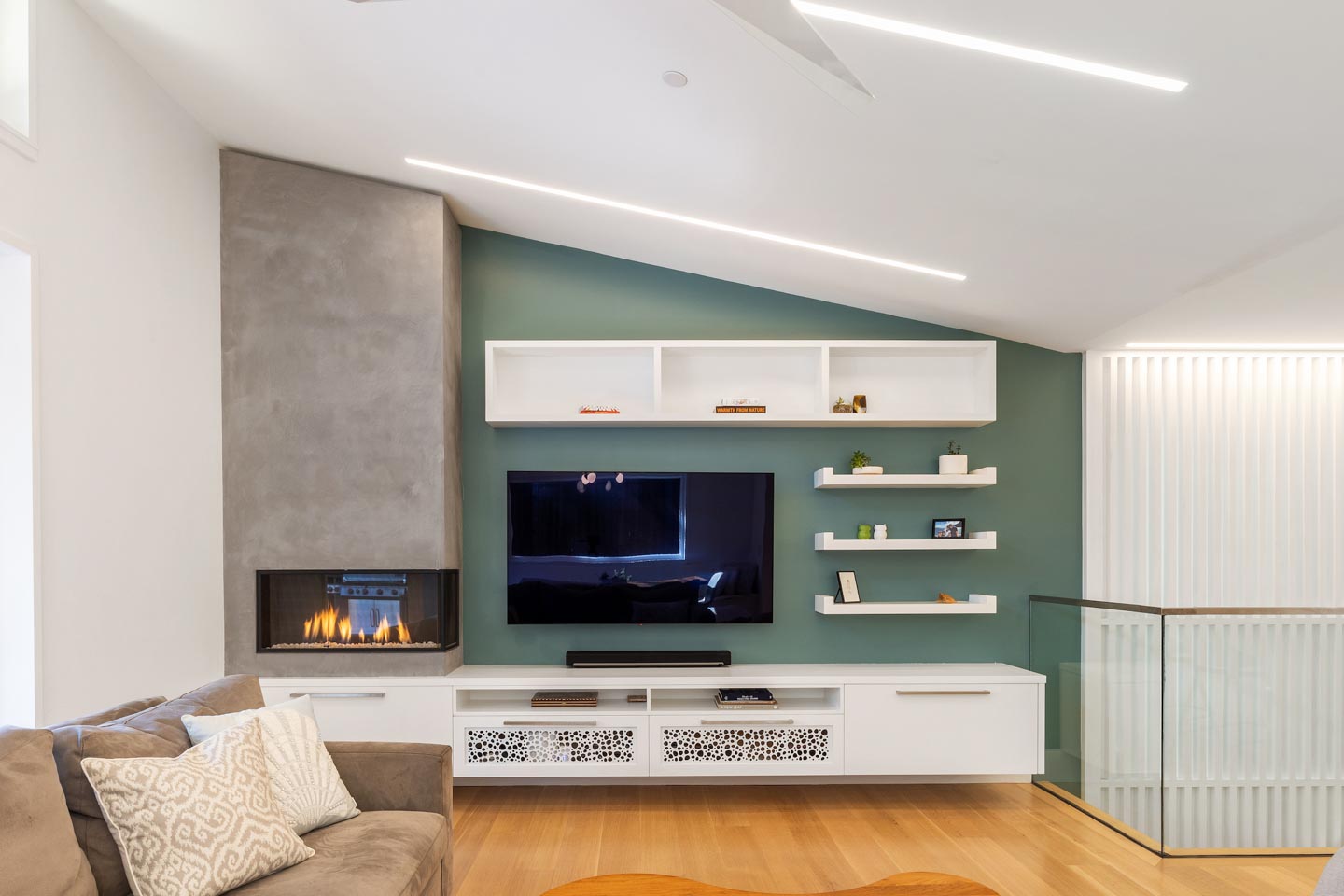 About The Project
Many older Marin homes were added onto over time, either by the homeowners or by others and usually in a rather ad-hoc way. This home was originally a Sears spec home that had been bastardized over time with little thought of how it was to be used by its occupants or its relationship to the outdoors.
This project consisted of a small addition at the front of the house, an internal stair connecting the two floors and a complete gut and rethinking of the entire layout. Once the place was ripped apart, it such sub-standard framing was uncovered that litle as able to be salvaged.
The new open plan is more conducive to indoor / outdoor living and takes advantage of stunning valley and hill views which were previously mostly ignored.
Architect / Design team
Phil Rossington, Maryam Nassajian, Irina Gunica
Construction
Completed in 2021 by Tamalpais Construction
Structural Engineering
SEMCO Engineering
Soils Engineer
Nersi Hemati
Photography
Open Homes Photography Inc.
External Link
Check out the project on Houzz
Recognition
Houzzee Awards 2023, Gold Award